Should I Wear Driving Gloves While I am Behind the Wheel of My Volkswagen?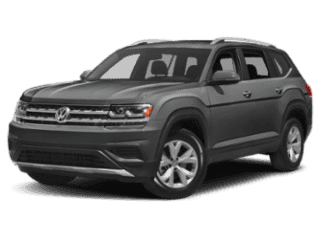 Benefits of Wearing Driving Gloves
Many of us have old black and white or sepia-toned photographs of our relatives when they were young during the early part of the 20th century. Does one of your family photos show Grandpa – or even Great-Grandpa – behind the wheel of the family car? Do you notice what he is wearing besides suspenders, a bow tie, and a flat cap? Take a look at his hands. Is he wearing leather gloves – even though the picture is dated from the summer of 1937? Those leather gloves are actually driving gloves, and they were totally a huge thing for drivers back in the day!
Why Did Drivers Wear Special Driving Gloves During the Early 20th Century?
Steering wheels from the days of yore were typically made of wood and were polished to perfection before the car rolled off the assembly line. Earlier vehicles offered stiffer handling and as beautiful as the polished steering wheels were, they were quite slippery and made maneuvering the vehicle very challenging. To help make turning the steering wheel easier, retailers – including department stores and mail-order catalogs – offered stylish gloves for men and women. Those gloves were typically made of leather or suede, which provided the perfect amount of grip to handle that polished steering wheel. Oftentimes, those gloves featured holes at the knuckles to not only add extra style but also to help keep hands comfortable during warm weather.
Do I Need to Wear Driving Gloves to Drive My Modern Volkswagen Vehicle?
The current vehicles in the Volkswagen lineup offer easy handling – and the steering wheels are made of high-quality materials that are oftentimes wrapped in leather or other soft materials. This means that actual driving gloves are not necessary, though stylish leather or suede gloves are always a great idea during the cold months to help keep your hands warm. There are many beautiful styles available at Macy's, Amazon Smile, and designer clothing boutiques.
What is the Best Way to Wear Driving Gloves to Look Ultra Stylish?
If you are a fan of vintage fashions, you can definitely still rock leather driving gloves in 2019 and beyond! While wearing driving gloved behind the wheel of your 2019 Volkswagen Atlas is totally fine, we love the look when you are driving a vintage vehicle like a 1974 Volkswagen Beetle. Leather or suede driving gloves always look great with any leather or suede jacket, though we really love them paired with an aviator-style jacket. Top off the look with a cream-colored scarf and either aviator or Jackie O.-style sunglasses. Keep the look limited to the fall, winter, and spring seasons.
Sharing is caring!