How Much Fuel Does the 2019 Volkswagen Golf Need to Visit Yellowstone National Park?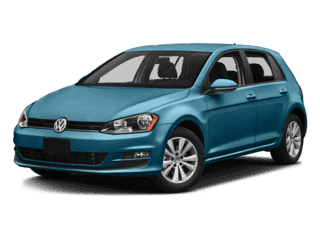 2019 Volkswagen Golf Fuel Economy and Driving Range
In the United States (including Alaska and Hawaii), there are 58 national parks – but perhaps the most famous one is Yellowstone located in Wyoming and Montana. Yellowstone National Park was the first of the national parks established and is teeming with natural wonders and various wildlife species. It is also one of the most popular national parks to road trip to during the summer. If you are planning to visit Yellowstone this summer, we recommend taking a Volkswagen. Any model will do, but if you have your heart set on a small car rather than a crossover, there is the 2019 Volkswagen Golf. In addition to its extra space for gear, this little hatchback is incredibly efficient to help you stay on budget.
Engine Performance of the 2019 Volkswagen Golf
In the 2019 Volkswagen Golf, there is never a dull moment thanks to a 1.4L turbocharged 4-cylinder engine. Thanks to a 147-horsepower / 184 lb.-ft. torque power combination, the 2019 Volkswagen Golf can reach an estimated fuel economy of 29 mpg in the city and 37 mpg on the highway.
Driving Range of the 2019 Volkswagen Golf
With the help of a 13.2-gallon fuel tank, you can cover up to 382.8 city miles or 488.4 highway miles.
For our road trip out to Yellowstone National Park, we are going to take the I-94 route because we want to visit Wisconsin as well during our road trip (made sure to stop in both Madison and Chippewa Falls), along with Theodore Roosevelt National Park in western North Dakota. This route is about 2,191 miles from Summit, NJ. With the 2019 Volkswagen Golf, you will need about 60 gallons or 4.5 tanks for a one-way trip.
Please note that all calculations were made based on numbers provided by Volkswagen and full tanks of fuel. We recommend refueling at the quarter-tank mark. Your actual fuel economy and driving range may vary due to your driving style, the upkeep of your 2019 Volkswagen Golf, current weather and road conditions, elevations encountered, etc.