Dear Douglas: How Can My Wedding Send-Off Car Be Decorated Without Ruining the Paint?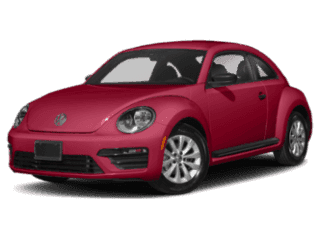 How to Tastefully Decorate a Wedding Send-Off Vehicle
The spring season usually means an upswing in weddings. Here at Douglas Volkswagen, we love celebrating with our friends and family, but we are most excited to see what the couple chooses as a send-off car. A Volkswagen vehicle – particularly a Beetle or an old Type 2 Bus is a great choice. Unfortunately, the send-off vehicle has become hidden (and sometimes destroyed) by tacky decorations in recent years. Our very own Dear Douglas is ready to share some tasteful send-off car decorating ideas after receiving this letter:
Dear Douglas,
I have been a longtime Volkswagen fan and purchased a 1953 Volkswagen Beetle two years ago. My fiancé and I put a lot of hard work and money into restoring the Beetle and get it running again, and we want to use it as our send-off vehicle for our upcoming wedding. I am extremely concerned about one thing, however. My fiancé's brothers got overzealous when they decorated a cousin's wedding send-off vehicle last summer. They used shaving cream, markers, and massive amounts of rice that made the vehicle dangerous to drive until it was completely cleaned off. These items also destroyed the vehicle's paint job, and the cousin and his bride had to use some of their wedding gift money to cover the repair costs. After all the work and money we put into restoring our Beetle, I am terrified that the brothers will destroy it in the same fashion. What can I do to keep my beloved Beetle tastefully decorated without ruining it?
-Worried Bride
Dear Worried Bride,
Congratulations on the upcoming nuptials and for completing your Volkswagen Beetle restoration project! One of the best things about the 1953 Volkswagen Beetle (and even the final 2019 Volkswagen Beetle) is that it is extremely stylish on its own and doesn't need a lot of extra decorations on your wedding day. A "Just Married" banner on the vehicle's rear is perfect, along with a traditional trail of cans tied to the bumper – just make sure to check any local traffic laws and ordinances beforehand to ensure that these decorations are fine to use.
There are also markers available (such Window-Write markers) that are easy to clean off vehicle windows. Since the 1953 Volkswagen Beetle has a split rear window, there is not a lot of room for writing so you might want to just keep the writing limited to the rear passenger side windows. There, it can still be read but you and your groom have optimal visibility. A simple "Congratulations Bride and Groom" is just fine.
And absolutely stay away from shaving cream, which destroys car paint! Rice is also never a good idea because it's messy, can create slippery road and street conditions if used in massive quantities, and is horrible for birds.
If you would like your 1953 Volkswagen Beetle decorated tastefully, I recommend enlisting your bridesmaids or a trusted group of people to take care of it. And talk to your future brothers-in-law beforehand and tell them to leave your vehicle alone!
-Douglas From Douglas Volkswagen