Dear Douglas: How Can My Family Agree on the Music for Our Road Trip?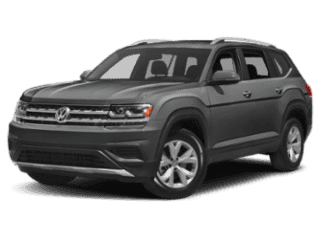 Tips for Choosing Music for Family Road Trips
The summer season is just around the corner, and that means it is time for a road trip in our Volkswagen! While road trips can be fun, it can also be stressful due to our family members being in close proximity to each other for hours on end – and a lot of bickering can occur. One area that is always a source of contention is the music that is playing through the stereo – especially when everyone has different tastes. Our very own Dear Douglas is ready to share some helpful tips after receiving this letter:
Dear Douglas,
My family is taking a road trip this summer in our new 2019 Volkswagen Atlas. Our biggest fight is always over the music that is played while we are traveling. I love music from older eras like Rock 'n' Roll from the 1950s and 1960s, Frank Sinatra, and real country music from the 20th Century. My wife prefers today's "country" and our son only listens to rap (I can't stand either of these styles). And of course, our 5-year-old daughter is always begging for the Frozen soundtrack on repeat. How can we have a pleasant travel experience without fighting over the music?
-Ready to Hit the Road in Summit, NJ
Dear Ready to Hit the Road,
While I understand your lack of enthusiasm for your family's musical tastes, the best way to solve this issue is by compromising. When I road tripped with my family during my youth, each of us picked out a few cassettes or CDs and took turns playing them in our car stereo. Nowadays, most new Volkswagen vehicles (including the 2019 Volkswagen Atlas) come with the VW Car-Net App-Connect infotainment system, which allows you to connect your smartphone and stream music through Spotify and other music providers.
Before you go on your road trip, take some time to create playlists that have a little bit for everyone. That way you are not listening to the same genre for long periods of time and getting annoyed. And to spice things up a little, you may want to create some specialty playlists like a Disney one for your daughter. Include the Frozen soundtrack, but also introduce her to the good Disney movie music from the 1990s. Another idea would be playlists based on states you are traveling through or on your ultimate destination. If you are traveling through Oklahoma, you can create a playlist that features Oklahoma-born singers like Reba McEntire, Garth Brooks, and Carrie Underwood; and if your destination is Memphis, Tennessee, you can make a playlist that includes Elvis Presley, Johnny Cash, Carl Perkins, Howlin' Wolf, and many other artists who got their start in the Land of the Delta Blues.
-Douglas From Douglas Volkswagen