Why Douglas Volkswagen?
The Douglas Experience – When doing business with us, this is what you can expect.
Since 1965, Douglas Auto Group has called Summit, New Jersey home. We are a family-owned business who built our reputation in the neighborhood, one customer at a time. And after over 5 decades, we've proven to be built to last.
At Douglas, we want to make you a customer for life; not just a sale today. That's why we provide a comprehensive customer experience that includes purchasing, servicing, financing and repairs.
Come see why our customers say:

At Douglas, we make your ownership experience easy and enjoyable!
Here's How We Do What We Do:
Winning with Integrity.
We've received the accolades and the awards through the years, but for us, the true reward is Customer Loyalty. We know that at the core of this is Morality and Integrity. So we will talk straight, use simple language, and call things what they are. We won't hide information. What you see is what you get!
The real win for us is when we earn the right to your future business… because of the way we've treated you today.
Caring with Respect.
We genuinely care and we believe in showing kindness in the little things.
Occasionally we make mistakes, but we see to it that our customers will never pay for them. We make things right when we're wrong.
Owning with Heart.
We are Accountable. We own what we get right and what we don't get right.
We strive to get the right things done and we pride ourselves in over-delivering.
But we are continuously learning and improving, and we are grateful for your feedback.
Fanatical Customer Focus.
We know that we are not doing you a favor by serving you; you are doing us a favor by giving us the opportunity to do so.
You are not an interruption of our work; you are the purpose of it. You have all of the answers, and we listen with our ears, eyes and hearts to how we can better serve you.
What is right for you is what is right for us.
The Douglas Difference.
It's simple, but simple isn't always easy.
We know that you can buy a car anywhere for about the same price. At Douglas, our goal is to show you a reason to buy it here:
When you purchase from us, enjoy loyalty benefits, upgraded facilities, green initiatives, and ongoing quality assurance in everything we do.
Douglas Transparency- the entire ownership process is an open book with our digital desktop. From shopping to financing to wrapping up your paperwork, your salesperson will walk you through the entire process in ONE place.
Servicing your car includes a multi-point inspection, shuttle, night drop, convenient hours and locations, and a trip to our on-site Auto Day Spa!
Receive a complimentary nitrogen fill for your tires throughout the ownership of your Douglas vehicle.
We also give you a $25 gift certificate for Service, Parts, Body Shop or Sales on your first service.
Bring all of your vehicles here for service- we service most makes and models and your manufacturer-certified technician will send you a video to keep you informed along the way.
We will also inform you of upgrade eligibility on your vehicle while it's here being serviced.
And take care of the ones who have taken you everywhere. Enjoy High Mileage Club benefits on "well-loved" vehicles. The 75,000-mile benefits include:
$10 off oil changes
10% off service and more
100,000-mile benefits include:
15% off service
$10 off of oil changes and more
We are proud to be the only dealer-owned, factory-certified Body Shop in the state of New Jersey. We have the latest tools and technology available to our professional staff of technicians, to ensure your repair goes smoothly. And we will work directly with your insurance company on collision repairs. We will worry about this so that you don't have to.
The Real Douglas Difference is personal. It's the Heart of Douglas: our people.
We know that when you purchase or service with us, you're not just buying a vehicle; you're buying us. We are your Hometown store- our team members have grown up with us in Summit and we take pride in investing in our mutual future.
We live by the creed, "It's not the market. It's the men and women" here at Douglas. That's why every person that joins the Douglas team is selected carefully not just for their skill, but for their will.
We believe that the road less traveled is sometimes the right one to take. That is to say, the decisions we make are not always the easy ones; but right isn't always easy. We invite you to take a test drive of our integrity – It's more important for you to walk out of one of our dealerships knowing the type of business we run than you buying a car.
So, join us on the road less traveled and soon you'll discover there are many reasons to love Douglas Auto Group. We're all you need to know!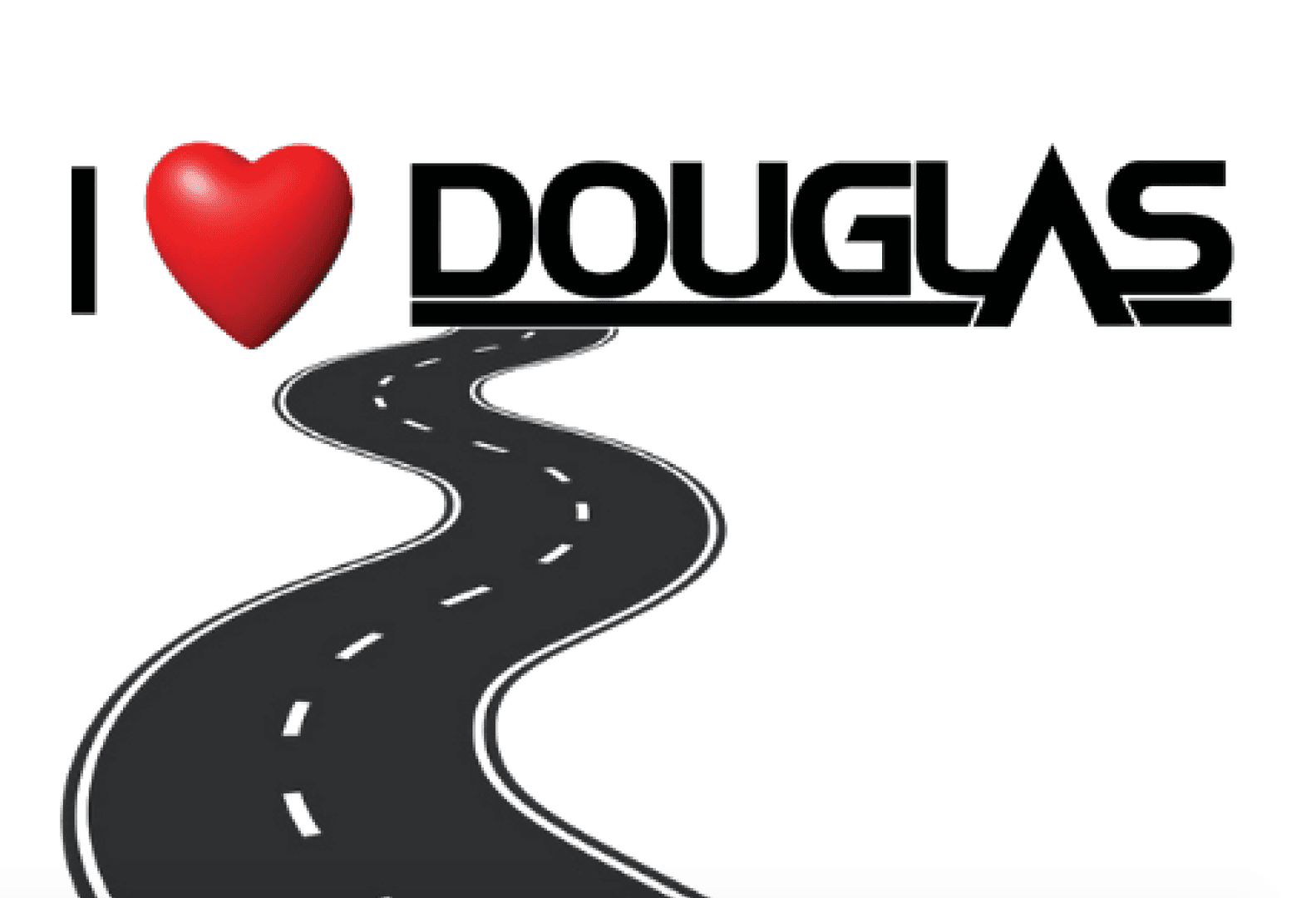 Douglas Auto Group.
The Difference is Personal.
The Unvarnished Truth!
We believe an informed customer is our best advocate. So we update, and review your options for each sale or service purchase decision. We believe our ultimate success is inputting your interests first. And, we would hope that after 150,000 Douglas customers past and present, it shows.
Why Buy a Volkswagen
3 Years of Scheduled Maintenance When you Purchase from Douglas Volkswagen
$0 Down / $0 Security Deposit / $0 First month's Lease Payment / $0 Due at Signing*