Content Page (Full Image)
About
Volkswagen has reached proposed Settlements involving 2.0-liter Volkswagen and Audi diesel vehicles with the United States Environmental Protection Agency ("EPA"), the California Attorney General, the California Air Resources Board ("CARB"), the Federal Trade Commission, and current vehicle owners/lessees and certain former vehicle owners/lessees in the United States.
If the proposed Settlements are approved by the Judge, then Volkswagen has agreed to:
Buy back, terminate leases or provide approved emissions modifications for nearly 475,000 2.0-liter TDI diesel cars in the United States;
Provide cash payments to owners/lessees;
Pay for environmental remediation; and
Promote zero emissions vehicle technology.
OWNERS & LESSEES CAN CHOOSE:

Buyback of your car (or
early lease termination) + Cash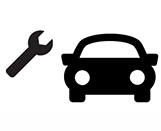 Modification to your car to
improve emissions. Keep your car +
Cash (Modification must be approved by EPA and CARB)
Frequently Asked Questions
Which vehicles are included in the proposed Settlements?
The following 2.0-liter TDI engine vehicles are included and may be eligible:
---
What are the next steps?
Judge Charles Breyer will hold what is referred to as a preliminary approval hearing on the proposed Settlements on July 26, 2016. At this hearing, he will hear from the parties about the Settlements.

If the Judge grants preliminary approval, notice will be mailed to owners and lessees announcing the specific terms of the Settlements. At that time, owners/lessees will learn about their rights to exclude themselves, object, or comment on the Settlements as well as the options available to buyback or modify their car, or terminate their lease.

After the notice period is complete, Judge Breyer will hold another hearing, a final approval hearing, to decide whether the Judge will grant final approval to the Settlements. At the final approval hearing, the Judge will consider comments from owners/lessees on whether the Settlements are fair, reasonable, and adequate.
---
When will the emissions modification be available?
Volkswagen is working on an emissions modification for each of the cars listed above. EPA and CARB will need to approve any emissions modification before this option becomes available.
---
What am I eligible to receive under the proposed Settlements if they are approved?
If you own or lease an eligible vehicle, you have choices. You can opt for (1) Volkswagen Group of America ("VWGoA") buying back your car if you own it, (2) terminating your lease without an early-termination penalty if you are leasing the car, or (3) if an emissions modification is approved for your car by EPA and CARB, getting VWGoA to modify your car's emissions system at no charge. Each of these options includes a cash payment from VWGoA. In addition, pursuant to agreements with the EPA and the CARB, and as referenced in VWGoA's settlement agreement with consumers, VWGoA has committed to pay significant amounts to remediate excess nitrogen oxide emissions and to invest in chargers and other infrastructure for zero emission vehicles.
---
If I am a former owner or lessee, am I eligible to participate in the proposed Settlements?
If you owned an eligible vehicle on or before September 18, 2015 and sold it before June 28, 2016, you may be eligible to participate. Likewise, if you were leasing an eligible vehicle as of September 18, 2015, you may be eligible to participate.